Custom Rulers | Custom Printed Rulers | Custom Templates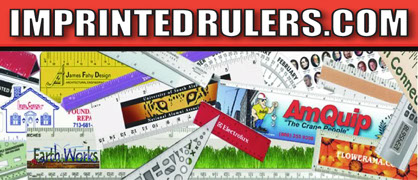 Custom Rulers and Custom Templates are our specialty!
Whether you need the creation of custom scales, custom shapes, or custom full color designs on
custom imprinted rulers, these are all services we offer in the production of custom imprinted rulers.
Customized and Custom Printed can be manufactured in a wide variety of materials including:
Brass, Aluminum, Stainless Steel, Plastic, Styrene, Wood, Magnetic, Lenticular, Acrylic & Flexible Vinyl.
Please email us with the details of your order or use our quick quote request form
and we will get back to you within hours.
Or Call Toll Free 888-423-6244 for immediate assistance.
Copyright Ad Magic Inc 2013