ENGINEERING TEMPLATE - CUSTOM TEMPLATES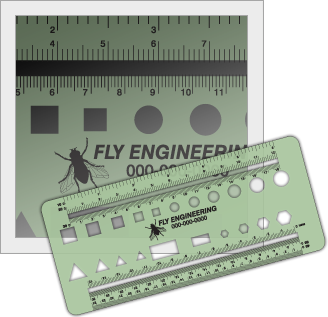 This piece contains a variety of cutouts that pertain to the engineering field.
It can be customized as you desire.
This template incorporates a variety of shapes in graduated sizes.
Cutouts are hexagons, triangles, circles and squares. It also features slots with custom engineering scales.

Product Size
3.25" x 7.375" x .030"
Product Imprint Area
6" x .5"
Pricing:
(Qty: 250) $3.85
(Qty: 500) $2.77
(Qty: 1000) $2.37
(Qty: 2500) $2.13
(Qty: 5000) $2.02
Tags: engineer, architect, contruction, template, plastic, imprint, logo, measure, printing, custom, promotional